Hey Everyone!!!
I have a great announcement to make today!! I have recently had the opportunity to join a new DT!! I am now a member of the
and I jumped on it!! Cori, the owner, asked me to join the team and I am super excited!! :)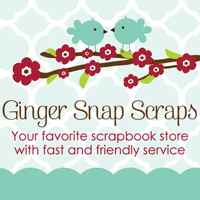 This store has awesome products (a lot of my favorites) at awesome prices - which I love!!!
Make sure to head on over and check out the store,
as well as the blog
! There are always great projects posted there by the super talented ladies on the DT AND today there is a Customer Appreciation Sale - 30% off the WHOLE STORE!!!
I cannot wait to start my duties as a member of this team!